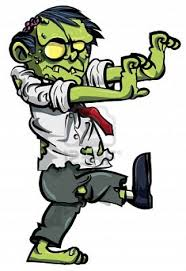 A young boy came with nightmares of zombies which were coming out every night out of his cupboard to touch him. He was scared to death and had to wake up his parents every night to sleep in their bed. He was extremely confident during day time and extremely fearful at night. These polarities, his specific delusions and all other physical and general symptoms brought us to the remedy after having two consultations.
Stramonium is a plant which was used in the medieval to bring upon a state on a victim which left them without consciousness and slowed them down in a way that they were considered dead and buried alive. After a few hours they were taken out of their grave again and now – with lack of identity sold as slaves.
His nightmares stopped immediately after the remedy, he was more balanced and peaceful and the whole family profited from his ability to sleep and being more confident and in harmony within himself.
Posted by

admin

Posted in

Uncategorized
Apr, 11, 2013
Comments Off

on Zombies in the cupboard