"The contrast of how I felt before and after receiving the treatment couldn't be more stark. I asked for help at an absolute low point in my life, feeling exhausted, in pain and destitute on every level of my being. I am still amazed at the truly comprehensive and lasting healing that has taken place since being treated. I am now in better shape than ever not just physically, but on every level of my being. I am free of pain, full of energy, and feeling joyous, peaceful and even creatively inspired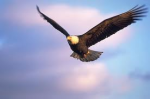 Thank you so much Katja and David."
(Property Developer – Berlin)
When I was invited to see Katja and David to have a consultation process for homeopathic medicine, I admit to being a sceptic of homeopathic medicine…The approach to probing my explanations for greater depth and understanding of my key words and experiences really got me thinking. So thought provoking, so interesting, And ultimately so helpful in creating a new level of personal understanding… The following day after taking the remedy I felt fantastic, energetic and clear minded with a real spring in my step and a smile on my face! I still felt great a week later. I was amazed…
I was convinced that this was not a placebo, this was the real deal. The effect the homeopathic remedy had on me was so strong, and so good, there was no way this could be a trick of the mind. When I feel my health slipping, I have a remedy that can help me to stay healthy, rather than waiting until I get ill and then trying to fix the illness.
Thank you Katja and David. What a fantastic gift health is. I feel very fortunate to have been given this opportunity to explore my health with you both,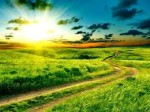 and extremely grateful that you gave me such a fantastic gift.
(Teacher– Stroud-England)
For me the treatment has had significant effect. I liken it to the image of a whirling underground river trying with force to break to the surface, changing into a graceful and calmly flowing river which at times flows above ground and at times underground. I generally sleep better and deeper, have vivid dreams that I remember the following day, I feel much stronger within myself and much more present and centred. Interestingly, apart from the first little niggles of a potential cold I have had no colds yet. Thank you so much, this has been such an interesting process to go through with you.
(Social Worker- Stroud -England)
I have been so helped to access my own resources through Homeopathy and David has created a safe place where I was able to be really honest. Arriving with an issue stemming from fear of being overwhelmed by the responsibilities in my life, I thought I might have been a mystery to remedy for, but soon one was found and perfected that at first caused an experience of elation, but settled into a more balanced confidence, enabling a new focus. (Family Therapist & Manager – England) 
My eyes have been opened to the power with-in that this therapy can release.
 (Psoriasis for three years)- (one month after treatment) – Took remedy, psoriasis getting worse for a week quite painful and itchy. Then it got better and then I forgot about it. – Didn't notice it was there. Before meetings it would itch but it didn't and it is still good. I was thinking, just those two little tablets can do that. I was expecting the need to take something every day. I had no expectations…  
(College Residential Manager- England )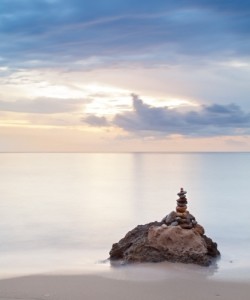 Homeopathy: My experience of working with David and Katja was positive. I was having difficulty sleeping and a sciatica problem. David and Katja dedicated ample to time to ask very good questions that helped me understand better how I was relating to my symptoms. They then provided a remedy that had pretty immediate beneficial effects with my sleeping patterns. The remedy also helped me in reducing the fear and anxiety I had for the sciatica problem I was encountering. The sciatica it self was not fully healed how ever my conviction to heal the sciatica was strengthen. In all I appreciate the time they take to examine the symptoms and the clarity they bring to the process. Without hesitation I will go back to them and their homeopathic treatments.
(Restaurant Developer – USA)
 Katja's treatment has been helping me tremendously to heal my migraine.
Even before taking the remedy, the first consultation process itself helped me to release inner tension, and gave me an insight on what was the real cause of the pain I've been experiencing.
During the attack, the remedy helps to reduce the pain to the manageable level, and also it helps to let the attack pass much shorter period of time.
I feel that the remedy is helping me to touch into my inner strength, too.
Thank you so much, Katja, for your continual support!
(Massage Therapist, England)
Hi David and Katja
thanks for yesterday; it was a lovely uplifting and indeed soul searching experience; your totally objective response will I am sure be fascinating and very helpful so thank you both. I suppose this is what I am on about; not quite perfect! but getting there!!! illustrates a lot about me anyway! implosion and explosion…will line up a number of very good friends who I am sure could benefit from your input!
(Artist and Landscape Architect, England)
"Since taking the remedies I am feeling amazingly better. Almost immediately after taking the remedy I felt more energetic. Felt I could cope and do it. A great feeling. I am now a lot clearer. I felt low and down, a lack of confidence thing. Now I am able to communicate better and I feel calmer. The forgetfulness is improving all the time. Felt I could be a catalyst for information and felt better and better over the months, stronger, not just in clarification abilities but also in making decisions. Greater clarity to see different options and not being overwhelmed by them. I am also a lot less anxious. "(Business Coach, UK)
"I thank you for such a profound and awareness-filled conversation! I just loved it, and, I felt deeply heard and "tracked" so exquisitely. I actually felt surprised when I heard a remedy would come my way, as the session seemed powerfully healing in and of itself, giving me clarity and depth of awareness around very old issues."
(Dream therapist and Psychoanalyst, New York)
"Over a couple of weeks I noticed to feel more relaxed generally, not so uptight. First I felt agitated about a few things, life generally. After that my mind became calm, then my ankle has improved, to my amazement the pain has subsided and now enjoy the pain free environment.  My wife has benefitted from the time spend with you  and that helped me relax. She is really more relaxed, a lot calmer and confident, her horse riding has improved, and her aches and pains have subsided substantially."
(Engineer UK)