Please see my new website address for Mindfulness-based programs:
Mindfulness Meditation –
(Based upon the (MBSR) Mindfulness Based Stress Reduction Course)
*  Learn the foundational practices of centring the mind
* Develop mindfulness breathing techniques
* Explore being mindful in everyday life
* Create a sustainable home practice of Meditation
In the past 20 years, hundreds of studies have demonstrated that a brief program of mindfulness meditation can not only reduce stress, but enhance your immune system, relieve anxiety and depression, improve memory and concentration, and even reduce your risk of heart disease and stroke.
Tutor David Behrens has 27 years experience in practising and teaching meditation in a traditional School of Yoga and Meditation in South India. Now he works as a Homeopath and Mindfulness Meditation teacher for an NHS mental health recovery college in Gloucestershire, Nelson Trust for substance abuse and supports clients seeking help with mental health or stress and pain management.
For more information, please ring David:07812391751
Since ancient times, the practice of meditation has been used to train mind and body to experience calmness and stability in one's busy worldly life. It is a natural way to gently bring the outward power of the mind inward to experience our deepest Self. There are many yogic techniques used for this, one of the easiest is through the natural practice of the breath, a steady posture and inner focus. We offer in-depth personal support to establish a mindfulness meditation practice which will renew and strengthen your mental focus, reduce your stress and support your ability to remain healthy on all levels.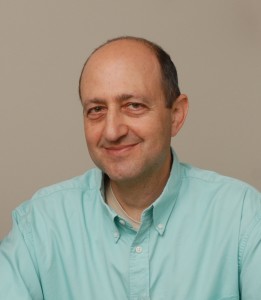 Taught by David Behrens. He brings his 27 years of living, studying and teaching meditation, yoga and Ayurvedic medicine in a traditional school of yoga in South India. 
David is an experienced Mindfulness Meditation instructor and is the regular course teacher for the NHS Recovery Colleges for Mental Health in Gloucestershire and the Nelson Trust for residential treatment of substance abuse. Furthermore he now works for various doctors and psychologists in different clinics in London
All are welcome to phone or email; David  loves to share about the amazing practice of meditation.
This course has been very popular for those who want to develop a steady home practice of mindfulness meditation and enjoy the special quality of meditating in a group. We will meet for a one hour session for 5 consecutive weeks to experience the foundational techniques for meditation. Each session will also include time for question and answers.
You will learn Yogic breathing techniques
Practice the steps for a steady sitting posture on the floor or the chair
Explore centring exercises to still and strengthen the mind.
     Hear quotes and stories from the Masters of Mindfulness Meditation East & West.
  Create an inspired & sustainable home practice.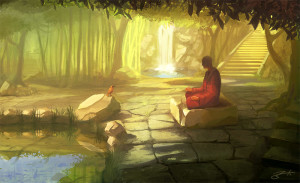 Personal Meditation/Mindfulness Coaching:
A personal Meditation/Mindfulness Coaching fitted to your individual needs will take 60 minutes. We reflect and  explore together your unique stress points, personal goals and perceptions of your day-to-day life. From this, we create a strategy of meditation and relaxation techniques to overcome your stresses, develop your goals and help you reach your full potential. We recommend three sessions but you are free to choose one to any number of sessions to attain the benefits you want.
Ph # 07812391751  Email: kdbehrens@yahoo.co.uk